Apply to Volunteer
General Interests
Event Support
Helping out with our events could be helping marshalling for safety, working on our stand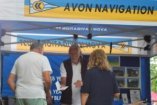 or providing general river information. There are also duties before an event such as erecting marquees, fencing, safety precautions and boat mooring arrangements.
Reach Master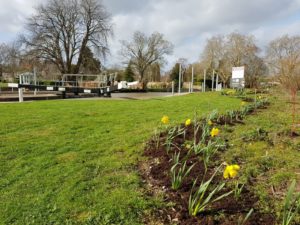 Become a Reach Master and help to maintain a lock and the surrounding area to make a local spot attractive for all. We have 17 locks along the Avon Navigation between Stratford-upon-Avon and Tewkesbury. Assisting boaters through the lock makes new friends and can be a very rewarding experience.
Mooring Keeper
If you live by the Avon you can adopt an overnight mooring and assist in maintaining these areas for boaters and anyone who enjoys spending leisure time by the river.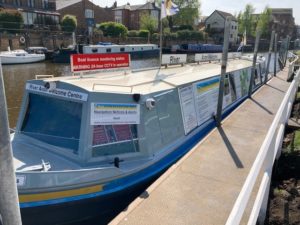 River Avon Welcome Centre
The River Avon Welcome Centre is based aboard the boat "William James". The volunteers who help support the staff at this centre meet largely with the general public and deal with enquiries of where to go, information about the river Avon and the issuing of licenses and there is a souvenir shop.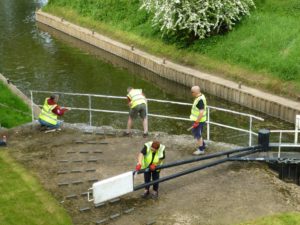 Work Party Volunteering
Are you interested in hands on maintenance and restoration of the River Avon? We are always looking for, and welcoming, volunteers to join our friendly band of workers on our regular task parties. A variety of work is carried out on the task parties, including, painting of locks, vegetation clearance, litter picking, and general maintenance. This work could be land based, using a work boat to get to site or working from a work boat.
There is no commitment, come when you can, you don't need any particular skills and tools and training are provided.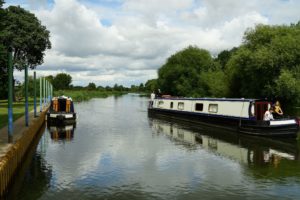 Licensing Patrol
Our licence Patrol Officers support the trust by being our water based eyes and ears. They report any issues along the river to the office, check boats are licenced correctly and provide information on Avon Navigation Trust and what we do. Patrol boats are provided by the Trust.
If you are interested in joining the volunteer team continue to apply by clicking the appropriate button below: